Date Of Travel: 3rd April 2019
So the time has come for Ian and I to say farewell to England for 4 months or so and head over to Australia to activate our visas.  This of course can not be done without a 9 night stop over in beautiful Thailand.
What about Alf, I hear you scream!!…  Unfortunately he will not be joining us on this adventure ?.  We thought it too mean to put him in haulage and then 10 days of quarantine, so instead he is living with my Mum and Step Dad and his best friend Buster the Labrador.
Our journey began on 3rd April with a 6.35am flight from Gatwick to Dussaldolf, then on to Bangkok and then a third flight to Krabi.  This took 20 hours, followed by a 2 hour wait to get the bus and then a speedboat over to Koh Lipe.
We booked our flights using kiwi.com, as they allow you to be flexible and were the cheapest.  It cost £1,100 for 2 adults and also includes flights from Krabi to Kuala Lumpur and then onto Perth WA. (Please let us know if you know a cheaper website).
Just watch out, as we regrettably flew with Eurowings for our 11 hour stint to Bangkok and it was absolutely awful!!  Picture being stuck on a Ryanair flight for that long, the only free thing was a drink of water.  Anything else, you paid through the roof:
€6 blanket
€3.50 head phones
€9.99 to watch films or tv shows
€11.90 for really gross pasta
€6.90 pizza
Get my drift, it's well worth doing a little homework on the airline and paying more, especially for such a long flight. A lesson well learnt by us…..
The bus and speed boat, we booked when we got to Krabi airport (you can also book online).  We used Black Tiger Tour, this cost 2,400B (£60) for two adults.  Be careful, there were some companies charging 2,300B for just the bus.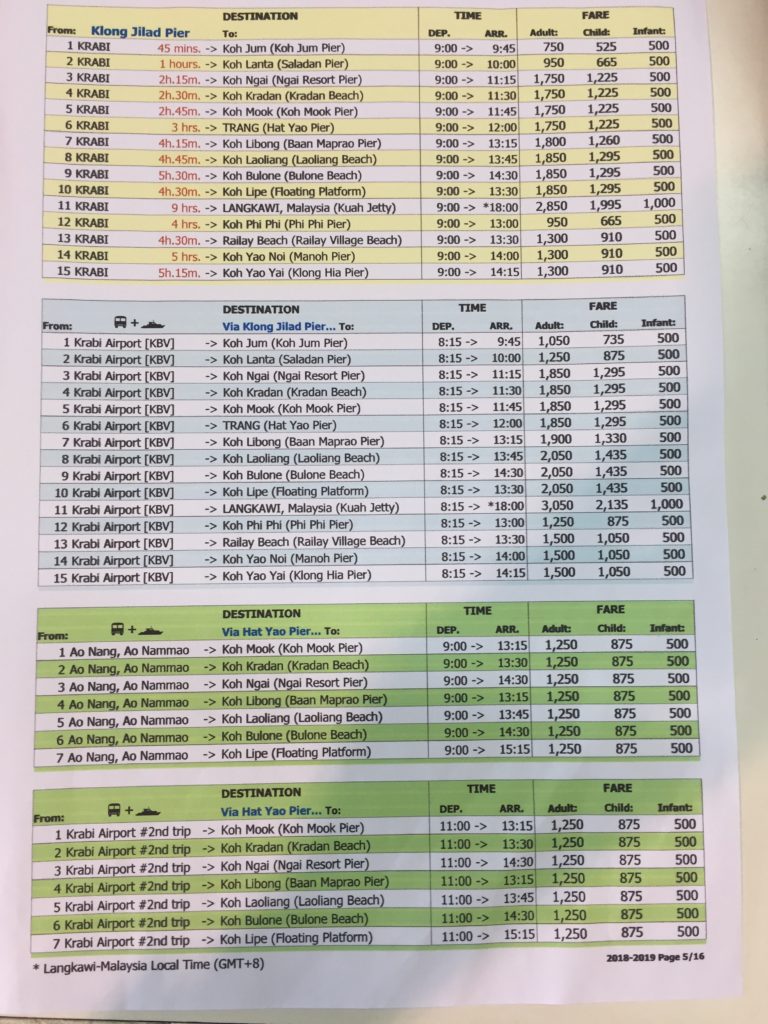 ---
The bus took around 1.5 hours and the speed boat with its stunning views, 2 hours.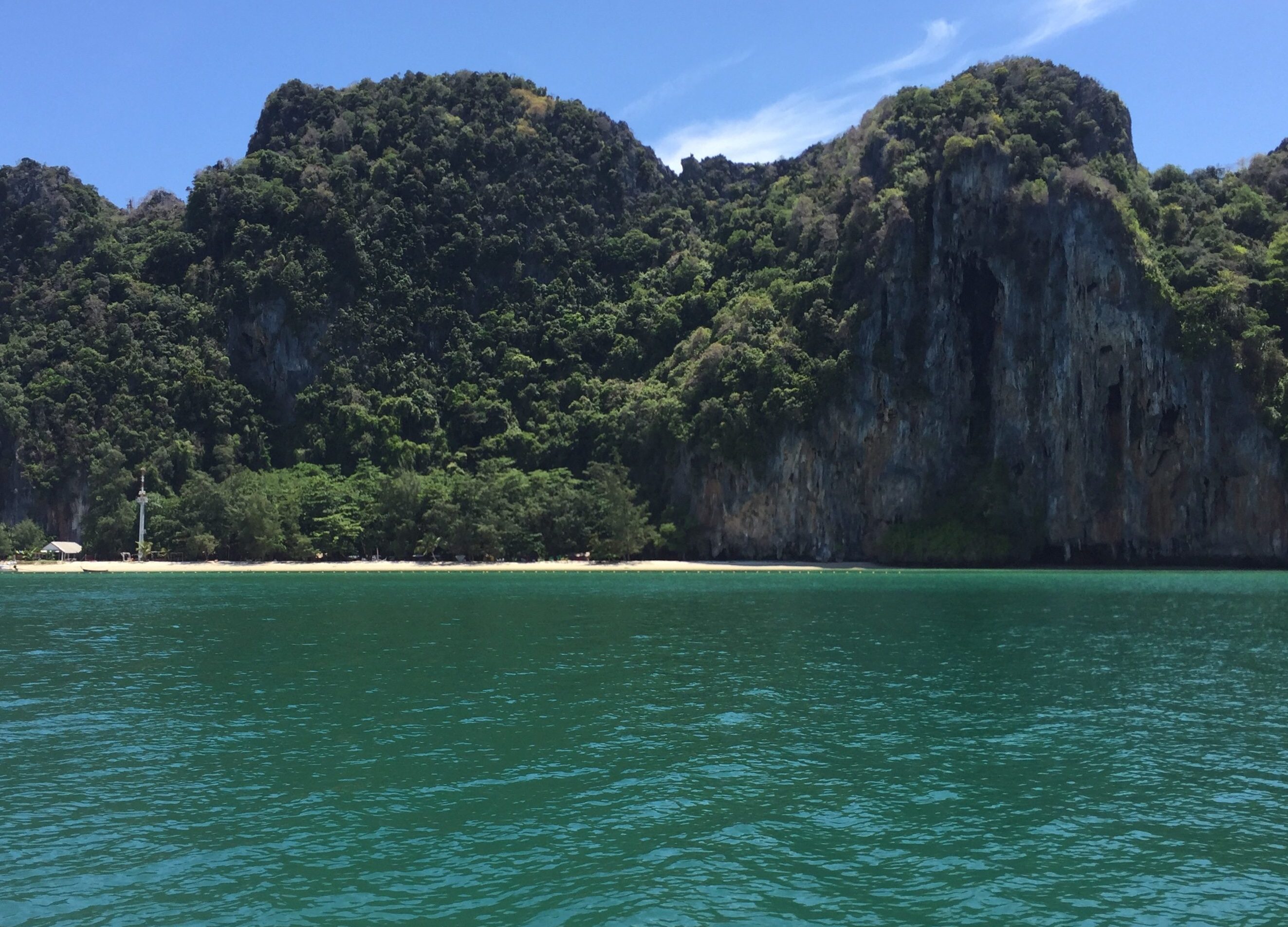 When you arrive at Koh Lipe, the speed boat drops you at a jetty.  You then have to pay 250B per person to get a long boat to the shore – money making at its best….
BUT believe me, it's so worth it!! ?