Date of travel 15th Aug – 1st Sep 2019
So today Ian and I set off for our 2nd European adventure in Doris our motor home, along with Alf our fur baby.  We haven't really got a plan, other than we need to be in Corfu by 4th September to go sailing with our parents.
We booked our ferry this morning (told you, I'm not very organised) from Dover to Calais through Aferry.co.uk. It cost £140 for 2 x adults, Alf and Doris.
Whilst on the ferry we had a look on the laptop to come up with a route.  We decided that we should go to Trento, Italy to visits our friends and to get there we would go through Germany.  Ian then came across The Romantic Road (Romantische Strasse), that leads you on a fairytale journey from the north to south of Germany, so that's would we decided to do.
The Romantic Road took us through beautiful quint picturesque villages and grand fairy tail walled medieval towns. We really enjoyed it and it's a great way to see some of Southern Germany.
Our Romantic Road travel guide will be coming soon – so please watch this space…
After 5 days following the beautiful Romantic Road, starting in Würzburg and finishing in Füssen, it was time to continue south into Austria and then into Italy. This of course was absolutely spectacular as we drove through the alps.
High up in the Austrian sky, I suddenly spotted a walking bridge and told Ian, but unfortunately we had to much traffic behind us to pull over and you can't just turn around in Doris. Since then, I've learned that it's the highest walking suspension bridge in the world, it's called Highline179 and best of all it only costs €8 to walk it. That's definitely on my to do list!!…
We spent one night at the magnificent Lago di Resia in Val Venosta valley.
Where Ian was very excited to find out that it's a mekka for kitesurfers, but so disappointed as there was no wind. So I'm sure we will be back…
Highlights of this part of our drive, coming soon…
After one week of being on the road, we met up with our friend in Trento, Italy. He got us straight out of town and took us to some incredible places that only locals would know about.
We had our own VERY MINI festival, dancing and playing music to celebrate our 5th wedding anniversary and of course the breathtaking view.
We felt like we were in South East Asia rather than Northern Italy climbing up a waterfall in Centa San Nicolò. 
We said our goodbyes and met up with another friend for breakfast at the beautiful Lago do Caldonazzo before continuing our journey down the Adriatic coast of Italy.
Where, we finally found the sunshine and sea…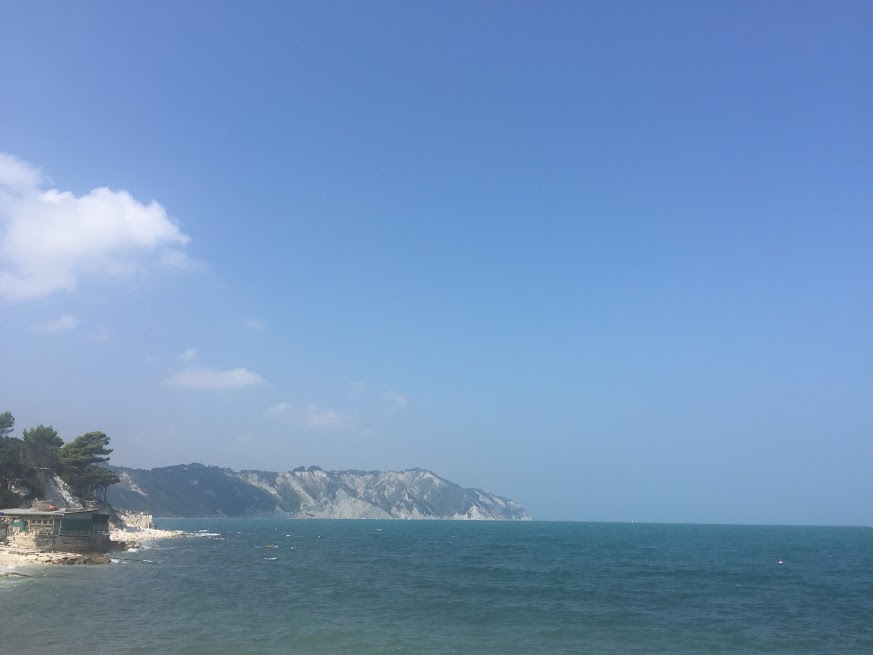 Our highlights for the East Coast of Italy, will be coming soon – so please watch this space.
We are now 2 weeks and 3 days into our European adventure and it's time to head east over to Greece.
We booked our ferry directly with Grimaldi Lines from Brindisi in Italy to Corfu Island in Greece, it took 6.5 hours.
It costs £167.60 for 2 x adults, Alf and Doris.
I really hope you have enjoyed reading about our adventures and it will encourage you to get out there and explore…