Albania has many beaches.  Some pebbles, some sand, some are tiny coves whilst others stretch as far as the eye can see.
Albania is also west facing so you have beautiful sunsets every night. Parfect!!!
Albania really has it all when it comes to beaches…
Here are our favourite beaches,  in order from North to South to make it easy for you to find them.
A long wide sandy beach set amongst a nature reserve.
Climb the amazing Thrown Sand and then relax on the long sandy beach.
A huge long sandy beach, reaching all the from the city to Narta lagoon backing onto Vjose-Narte nature reserve.
Beautiful long beach divided by a rocky window, separating sand from pebbles.
A triple coved seaside town, with rocky peninsulas dividing the beaches.
7kms long, this makes it the longest beach in Albania. Surrounded by olive groves and soaring mountains.
Considered the capital of the Riviera, there are a lot of resorts but still beauty to be found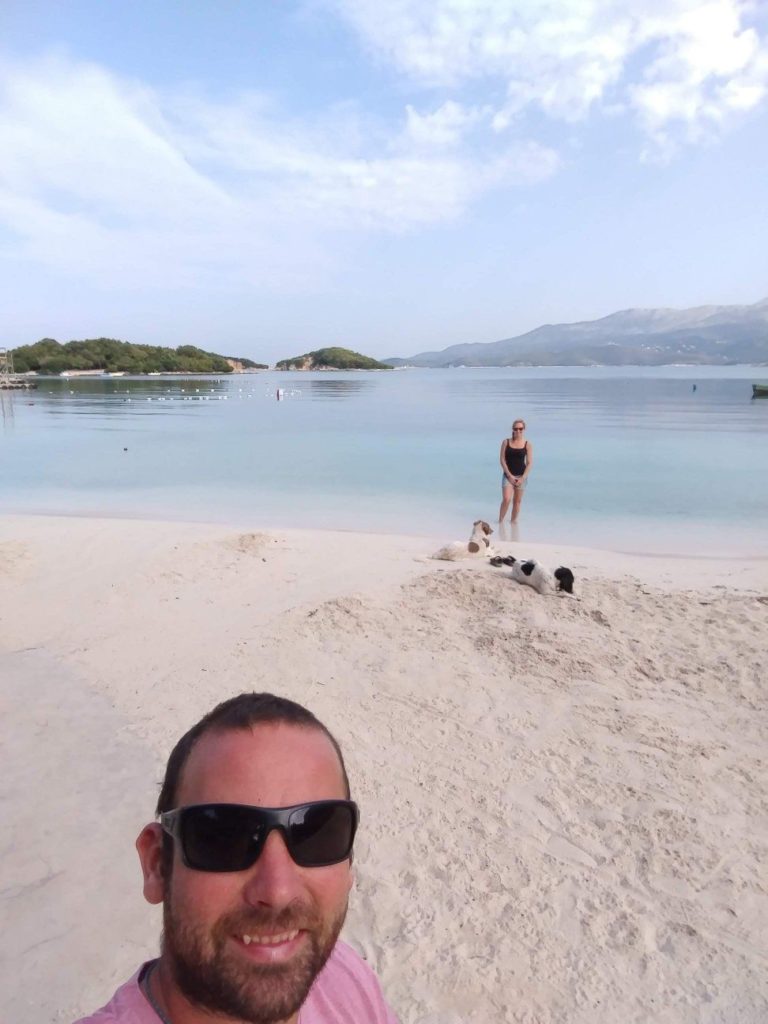 Paradise – an Ionian Gem
We hope you get to see them all, we are sure you will have a fantastic time if you do…
To find out more about Albaina, please read our other posts:
Albania – 13 Must Do's!! Because, we couldn't stop at 10…
Northwest Albania – Albanian Hospitality
Southern Albania – The Riviera